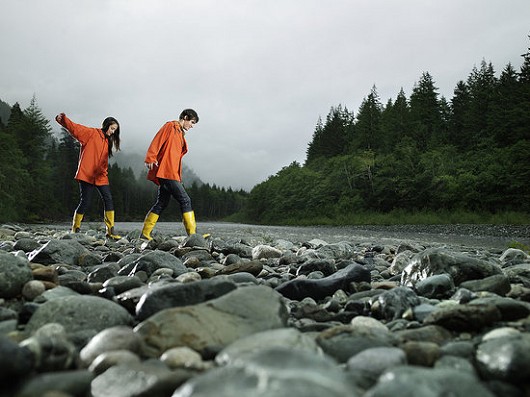 Why You Should Hike in The Rain
If you only hike on days when there's zero percent chance of rain, you aren't going to do much hiking. Sooner or later, you are going to get soaked through-and-through on a hike.
Your best defense isn't expensive gear, but learning how to stay healthy and safe when you get wet. You can only gain this experience by hiking in the rain, which is why you want to practice it close to home before you need to rely on it in more challenging or dangerous conditions.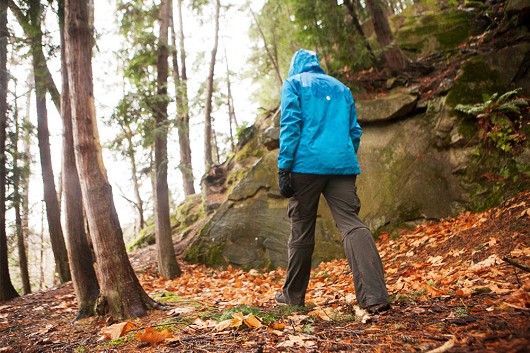 1. Rain gear will not keep you dry in 100% humidity. It will help keep you warm however, as long as you keep moving and generating body heat.

2. Wear hiking footwear that drains fast and dries quickly. Avoid shoes with a waterproof liner because they take a very long time to dry when they get wet. Mesh drains quickly and dries fast. Leather dries the slowest.

3. Prevent chafing. Wear long synthetic or wool boxer jocks. Carry zinc oxide to sooth irritated skin between your legs and butt cheeks.

4. Lubricate your feet with vaseline to make them slippery and prevent rubbing in your shoes, which can lead to blisters. Leukotape also helps prevent friction which can lead to blisters.

5. If you are backpacking, let your feet dry completely out at night.

6. It's possible to get hypothermia in surprisingly warm weather. Learn to recognize the early signs of hypothermia in yourself and your companions, such as the umbles (mumbles, stumbles, fumbles, and grumbles). Stay well hydrated. Keep moving and eating.

7. Wear a few layers in cooler weather, especially if the DWR on your rain gear has worn away or you are only wearing a base layer under a rain jacket and it's soaked. Adding a mid-layer will prevent the cold from conducting from your rain jacket to your skin.

8. A billed cap will keep rain off of your glasses or out of your face.

9 If you use hiking poles, attach them to your pack in cool weather so you can put your hands in your pockets to keep them warm.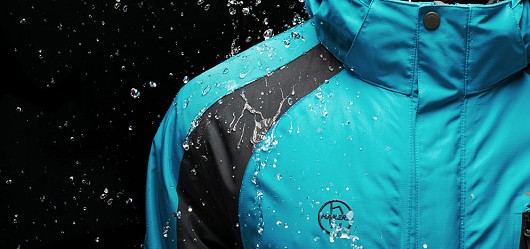 How to Choose the Right Raingear for Backpacking
I prefer to use a full-zippered rain jacket and a pair of rain pants when traveling in the mountains. In the tropics, where it rains virtually every afternoon, I have used only the jacket as I hiked along, unzipping it if I got too warm, and letting my bare legs get drenched. However, this could be dangerous in the mountains. Cover up completely with rain pants, and consider using gaiters if your boots are not waterproof. Otherwise, you could get quite cold and even hypothermic.
How to Choose the Right Raingear for Backpacking
Stay Positive (and Dry) while Hiking in the Rain
5 Must Dos For Hiking in the Rain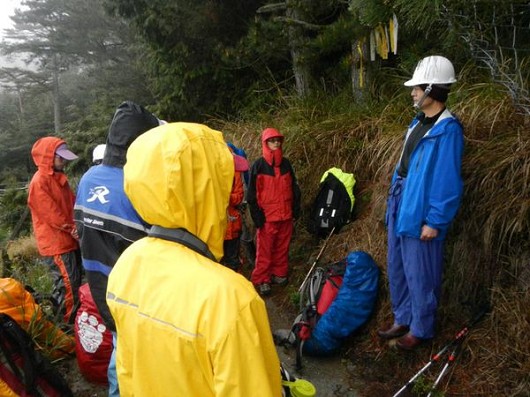 下雨的爬山果然不宜人
1.本次在雨天依然成行的原因:要有過雨中登山的經驗,才更能學習與瞭解自己在雨中爬山要注意的事項與心理準備。

2.一定有準備雨衣,避免失溫。

3.風大雨天時,在選擇營地應該考慮撤退路線的安全與否。

4.也有人問若手套都濕透時,未避免失溫,要如何處理。回應:把手套扭乾後,還是戴在手上,依然有保暖的效果,因此建議買機車或厚的鋪棉手套。

5.山上幾乎沒有餓死的先例,因此在負重時,應確實檢核有些物品有無帶的必要性,不要為了吃而負重過重,或有剩餘的負重能力時,也應該用來做為協助可能受傷或意外之隊伍的後援能力。

6.等待救援時,SOS的哨音,是:一短哨、一長哨、一短哨,可整點吹一次,釋放救援訊息。
7. 預防山區迷路,應備有「黑色塑膠袋、打火機、蠟燭」,放天燈保持自己的體溫,方法就是:找一處背風有靠背之處(如:岩石、樹木),坐在包包上,再套上黑色大塑膠袋,點上蠟燭,就可多在裡面等待風雨過或等待救援。